5 Women to Follow for Self-Love Inspiration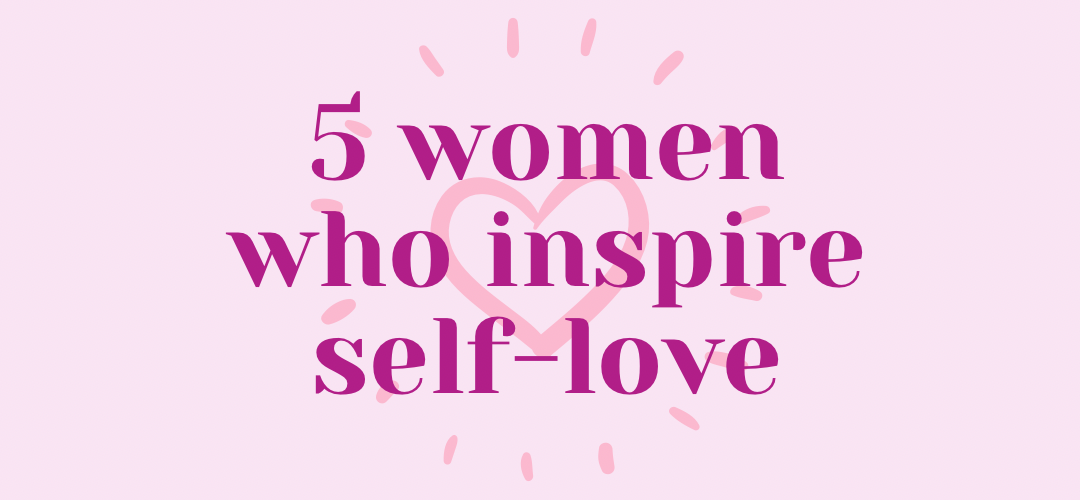 There are so many people we look to for inspiration on a variety of topics. There are those we follow for healthy eating, fashion, spirituality, relationship advice, and more. People create all kinds of content and produce many great works that educate, entertain, and encourage us. In this post, I want to recommend five women that I follow whose work inspires me to love myself, and they may do the same for you.
Brené Brown
Brené Brown is a researcher and storyteller who studies shame, vulnerability, courage, and more. I first learned of her work by watching her now famous TED Talk called "The Power of Vulnerability". She also has a podcast that I enjoy and has written many books. What I love about her work is that she teaches us the importance of not shaming ourselves and others, and she talks about how impactful it is to be courageous and vulnerable with others. Much of her work is geared toward how we treat each other, but so many of those lessons can be applied to how we treat ourselves too.
Lizzo
Lizzo is a musician who has become very popular over the last few years. I love her feel good songs and positive energy! In addition to music, she is also an advocate for loving yourself and loving your body. She is very vocal on Instagram and TikTok and inspires millions with her confidence and authenticity. My favorite song of hers is called "Soulmate", which is a perfect self-love anthem! (I've included this song and 50+ more on my confidence playlist.)
Aileen of Lavendaire
Aileen runs a brand and YouTube channel called "Lavendaire", which is where I consume most of her content. I've been watching her videos for a few years now and I love them! She is all about helping people create their own dream life. Her videos cover self-love, positivity, productivity, mindset and more. I recommend checking out her playlists and starting with one that speaks most to you. She also has a podcast and sells the Artist of Life Workbook, of which I have two myself and have used in the past to help me set goals and plan for my future.
Jam Gamble
Jam Gamble is a speaking coach and creator of the Slay the Mic program. She teaches people to own their voice and turn it into their superpower. I follow her on Instagram and her posts are stories are so inspiring and entertaining! Jam stands out because she is so vocal, authentic, and she's not afraid to speak her truth all while encouraging the rest of us to do the same.
Demi Lovato
Demi Lovato is a singer and songwriter who has been blessing us with her music for many years. She also has been very open and transparent about her life struggles. She shares her journey and challenges through her songs, lyrics, and also through her documentaries. I have been very inspired by her vulnerability and courage. She is a strong role model for young women. (Check out my confidence playlist to hear a few of my favorite Demi songs.)
It's helpful to have someone you can look up. These are just five out of many others who are a source of self-love inspiration for me. I highly encourage you to check them out and see if their work will inspire you too.
Comment Below:
Who do you follow that inspires you to love yourself?
Follow me on Instagram for more content like this.